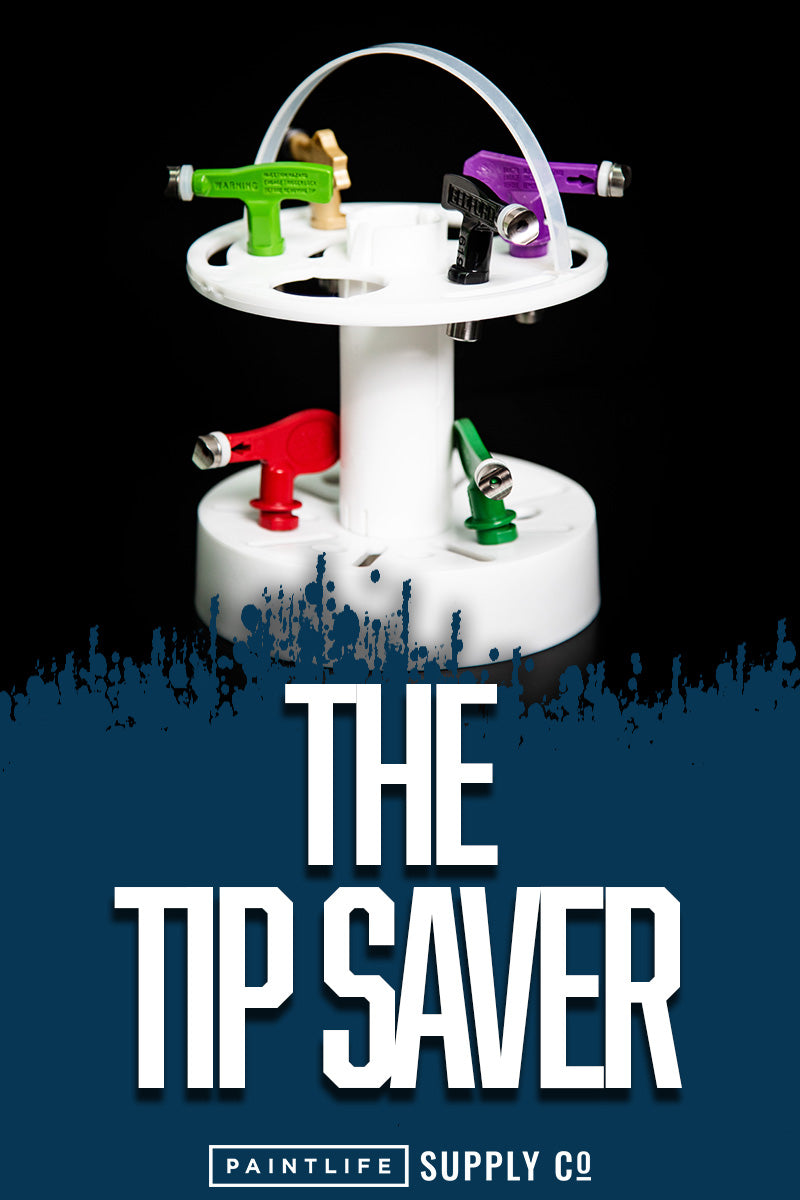 The Tip Saver
For decades, painters have been cleaning and storing airless spray gun components in many different ways. The process has always been messy and time consuming – sorting, finding the right part among others, hoping it will be clean and ready for use when located. Tipsaver, is an innovative and easy-to-use tool that relieves the frustration with sprayer tips and reduces the loss of time spent caring for your money-making equipment.
Along with increased efficiency, you'll be protecting your investment in tips, guards and filters by keeping your components organized and clean while you're out working and making money.
The Tipsaver holds 13 tips, two housing guards and four gun filters. Storing favorite tips on the top plate and less frequently used tips on the bottom plate will help inform when to replace your sprayer accessories. Equipment housed in this organized way will also allow tracking of each component's time life. With Tipsaver, you could realize an approximate saving of 25% by extending the useful life of your equipment.