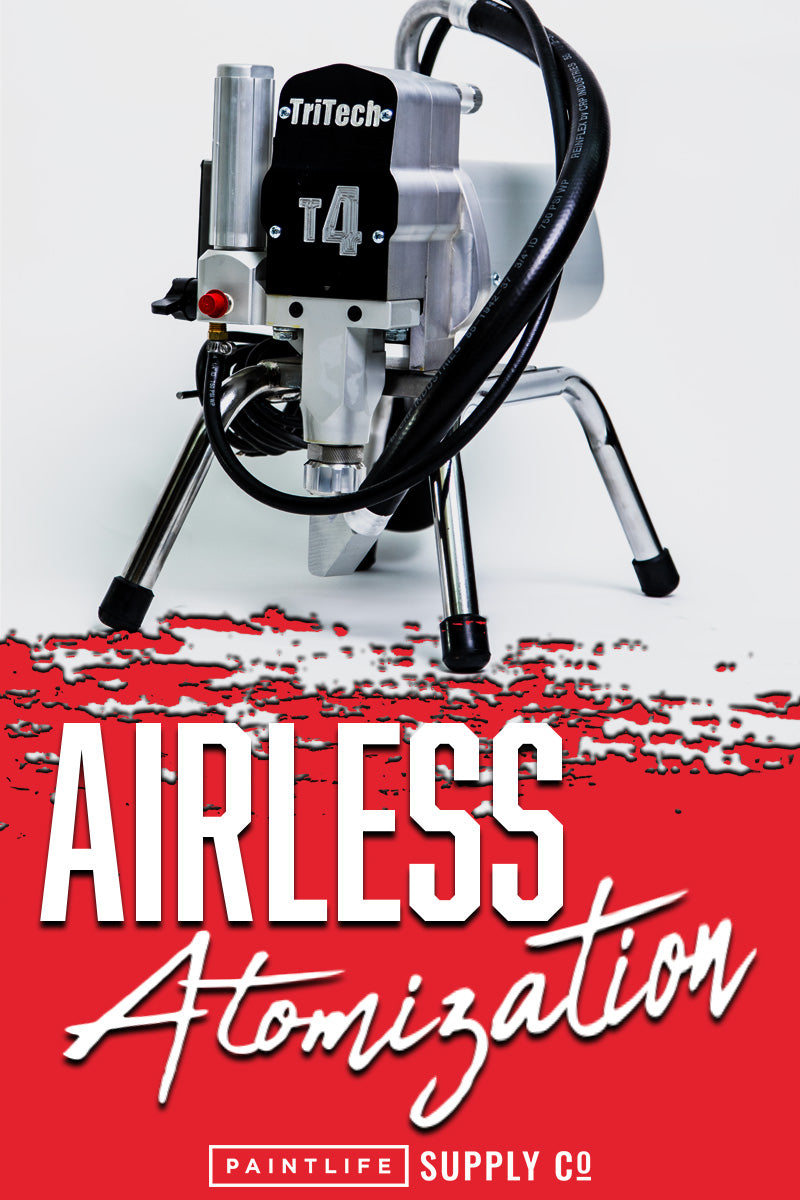 Atomization 101
Airless paint sprayers work by using high pressure to force paint through a small nozzle. The paint is forced through the nozzle at such a high velocity that it breaks up into tiny droplets. These droplets are then deposited on the surface being painted.
The high pressure of the paint also helps to create a fine finish. The droplets of paint are so small that they overlap each other, creating a smooth, even coat.
Airless paint sprayers are a popular choice for professional painters because they are efficient and produce high-quality results. They are also relatively easy to use, even for beginners.
If you are in the market for an airless paint sprayer I do suggest looking into TriTech sprayers.  TriTech sprayers are 100% made in the USA, are virtually plastic free, include only what is necessary, and are built to withstand jobsite abuse.  I have owned and used a T4 and T9 and they performed extremely well.