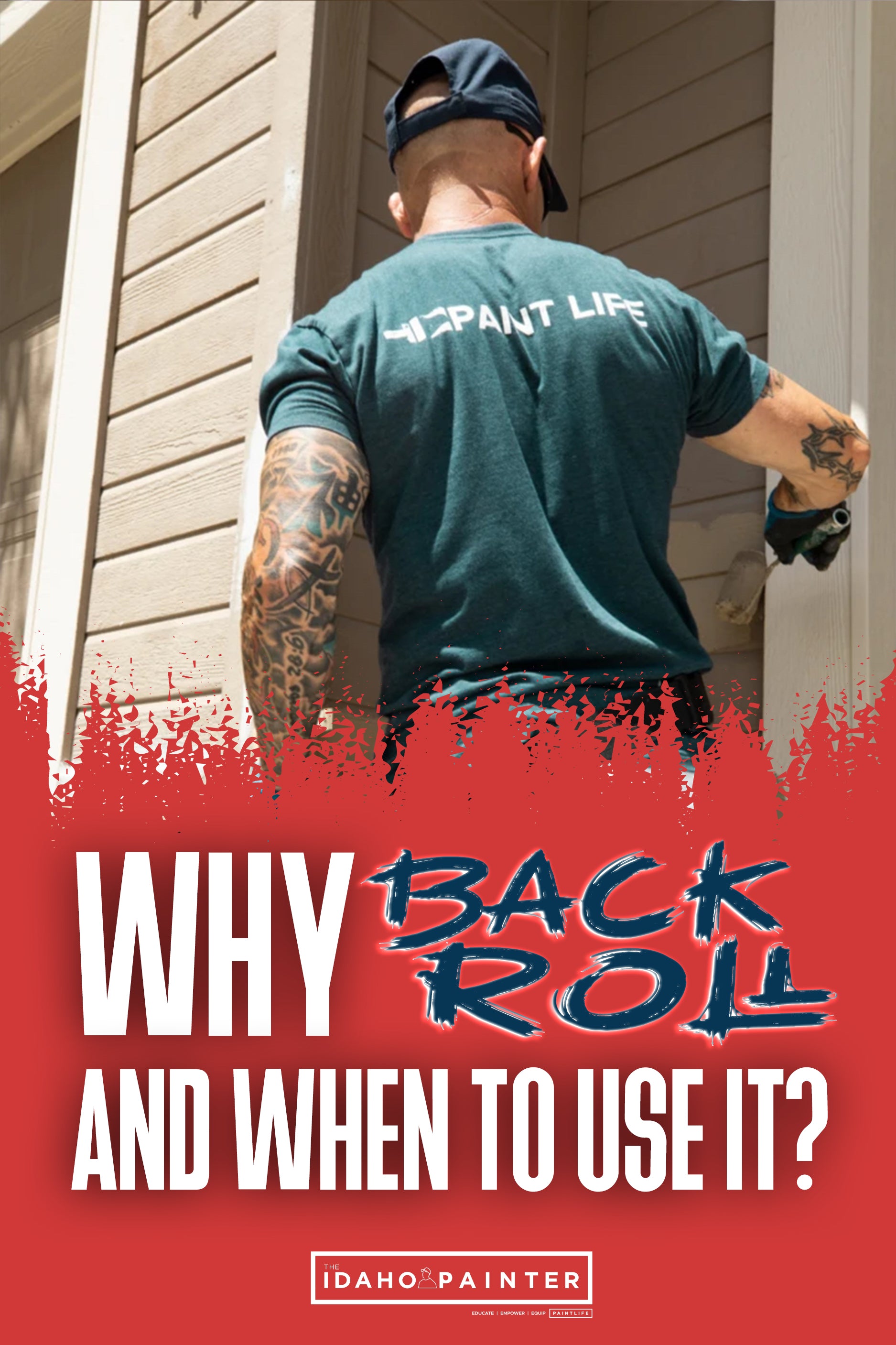 Why Back Roll?
What is back rolling anyways? Back rolling is rolling with a paint roller or brushing over the paint applied by an airless sprayer to cause better penetration and adhesion.  When back brushing fences, decks, or log homes we use a Deck Boss stain brush.  Back rolling stucco or exterior siding we use a Koda Wool roller.  If I am back rolling interiors I use a Premier White Woven roller. 
To understand why we back roll you need to understand airless spraying and how it applies paint.  Airless spraying applies paint in a nice even finish that creates a layer or film of paint on the substrate you are painting.  Airless spraying applies paint faster than any other form of painting.  The sprayer essentially acts as the paint applicator.
Airless spraying itself does not cause penetration or enhance adhesion.  In many cases it lays a layer of paint over the surface spanning gaps, cracks, pin holes and does not actually penetrate those troubled areas.  This spanning or bridging will soon crack and separate as temperatures rise or fall causing the paint to expose those troubled areas again.  This will be a paint failure in the future.